Main content starts here, tab to start navigating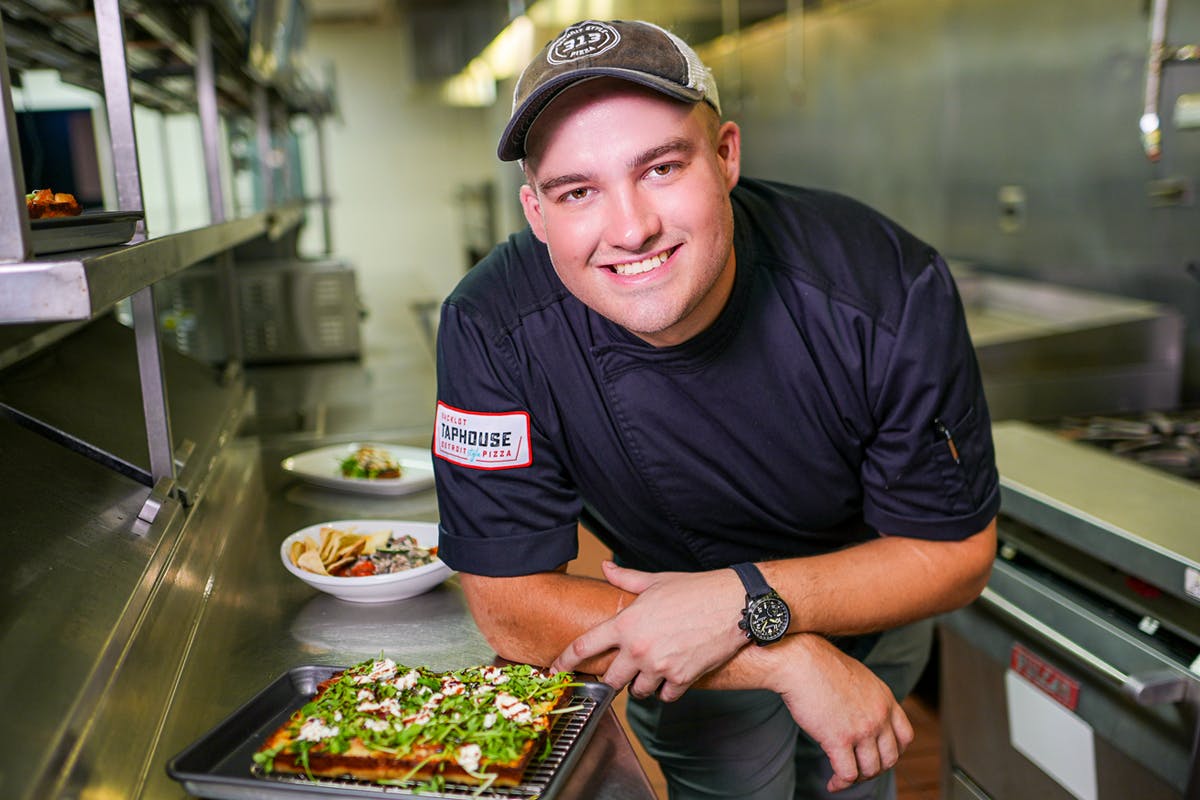 Dan Watts
Culinary Director
For Dan Watts, Culinary Director of Backlot Taphouse, it's all about creating a memorable experience that 'wows' customers and brings them back over and over again. That means getting to the heart of what local customers want whether that's pizza or fries loaded with pork rinds.
Dan makes this happen by overseeing all food aspects of the business, including staffing, planning menus and staying on top of industry trends.
Backlot Taphouse boasts a casual atmosphere that is perfect for game days, special occasions, relaxed get-togethers, and everything in-between. The drinks menu consists of an extensive craft beer selection and classic cocktails perfect for pairing with indulgences like Taphouse specialty Detroit-style pizza, BBQ wings, and pretzel sticks with whiskey mustard.
Dan, a barbecue aficionado, appeared on the Food Network show "Eat, Sleep, BBQ" in its first season. He's bringing that level of passion and creativity to the Taphouse menu. He also currently serves on the Board of Directors of the Omaha Restaurant Association and has been a ProStart culinary mentor for high schoolers.